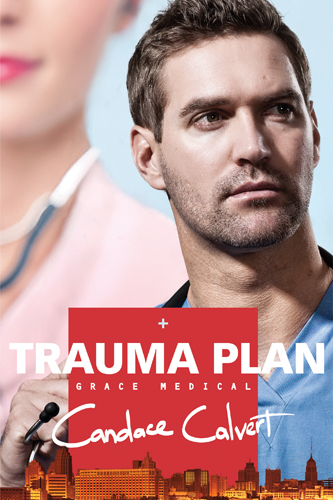 List Price: 12.99
ISBN: 978-1-4143-6111-6
Trim Size: 5 1/2 x 8 1/4
Book Blurb
–>Sidelined by injuries from a vicious assault, chaplain Riley Hale is determined to return to her former duties as an ER nurse. But how can she show she's competent when the hospital won't let her attempt even simple tasks? Determined to prove herself, Riley volunteers at a controversial urban free clinic despite her fears about the maverick doctor in charge.
Dr. Jack Travis defends his clinic like he's commander of the Alamo. He'll fight the community's efforts to shut its doors, even if he must use Riley Hale's influential family name to make it happen.
As Riley strives to regain her skills, Jack finds that she shares his compassion—and stirs his lonely heart. Riley senses that beneath Jack's rough exterior is a man she can believe in. But when clinic protests escalate and questions surface about his past, Jack goes into battle mode and Riley wonders if it's dangerous to trust him with her heart.
MY THOUGHTS ON THIS BOOK
Trauma Plan by Candace Calvert
Awww finally another Candace Calvert book! I've been waiting on this since set informed her readers the story was in the making, and let me tell you it is well worth the wait! I love Trauma Plan, as well as all of Candace's other books! Yes I am a Candace fan!
Hospital Chaplin Riley Hale needs to be back in ER at her old nursing job. That's what she loves to do. But because of an earlier assault, her Doctors haven't released her to do that job again, and her fellows workers are not sure she is competent enough just yet.
And then there is Dr. Jack Travis. Or could we say drill sergeant Jack? Dr. Travis worked as an ER Dr. and also ran a clinic for those who couldn't afford high hospital bills. Since the run-down clinic was near a high and mighty sub-division, Jack was constantly being harassed by the rich folks from the wealthy community. This, and other things in Jacks past life cause such deep anger and bitterness in Jack that his fellow workers found him very difficult to be around.
And it seemed that Jack especially had it in for Riley, one thing he really didn't care for her job as Chaplin at the hospital. He felt it was a total waist of time. Then why did he offer to let her help at the clinic? And Riley working at the clinic throws she and Jack together more. Could there be an attraction between them? Well I for one would like it, but then we will have to wait and see!
There is so much going on in this story that you will not want to put this book down once you start reading it. And with so much going on, we see Candace Calvert's expert writing ability in full force, because she does a wonderful amazing job of pulling all of the characters and situations together to pen an unforgettable medical drama. And to read all about it, I highly recommend that you go grab a copy of "Trauma Plan" to read and enjoy for yourself.
And I save the best 'til last. If for no other reason, read the book to meet Bandy and Hobo. Of all the characters in all of the many books I have read, Bandy and Hobo are the most special, heartwarming characters yet! And don't read spoilers about them, it will ruin it for you!
Tyndale House Publishers provided a copy of this book for me to read and review. I was not expected or required to write a positive review. The opinions in this review are mine only.